It's Art Bead Scene challenge time! This month's image is so jam-packed with different elements that I nearly went nuts trying to decide which direction to take in my entry.
Check out all the different stuff going on in, "The Conference of the Birds" by Habiballah.
This painting illustrates a manuscript wherein birds symbolize different facets of a spiritual journey. The peacock is essentially the bad guy of the story, displaying shallowness and pride. I felt bad for the bird, taking on a bad reputation simply because he's beautiful and instinctively compelled toward some obnoxious and showy mating habits.
So, I pulled out all my richest, deepest colors of clay and started on my peacock-inspired design.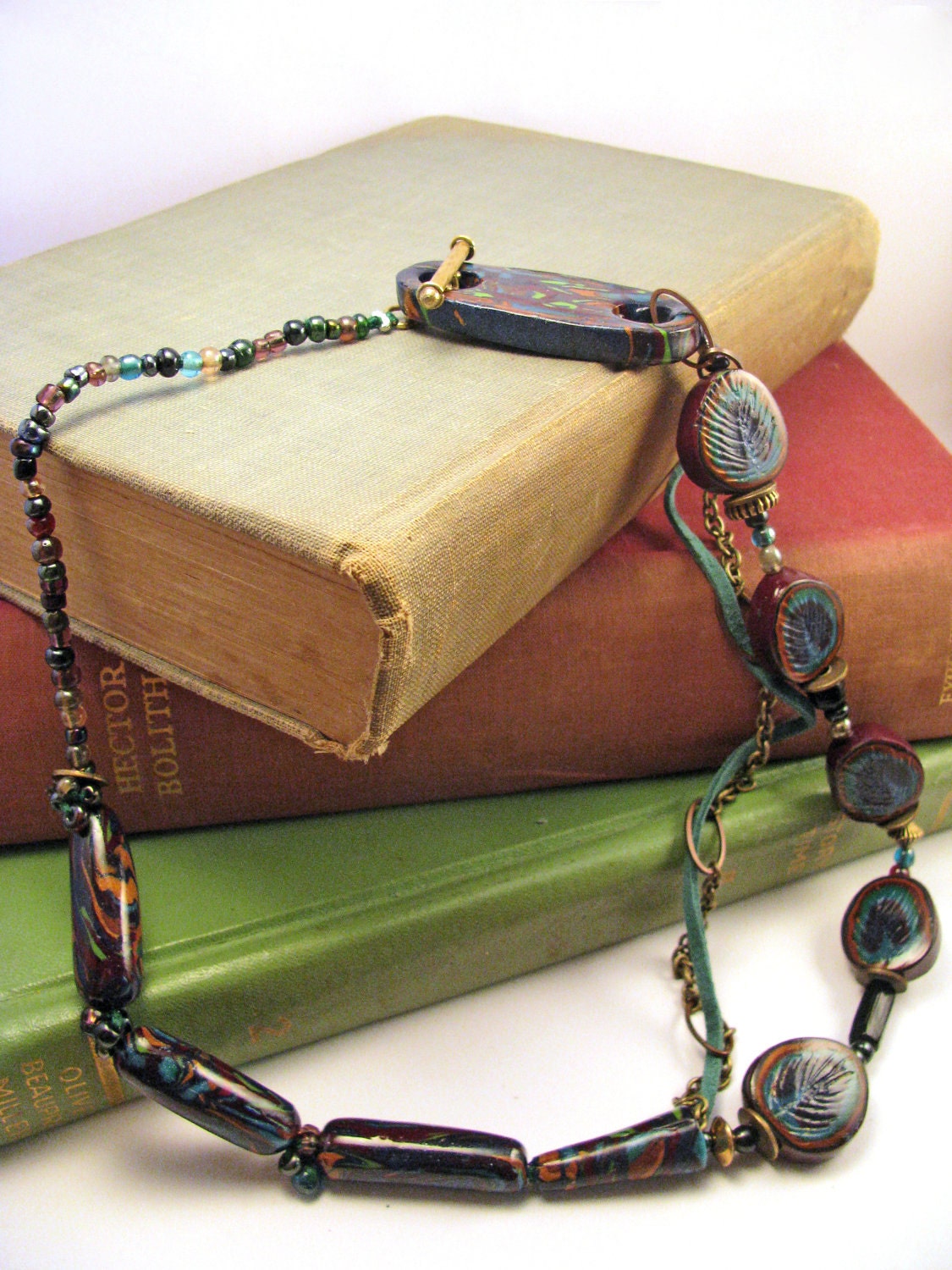 This baby's
available in our shop
already. I've been good about promptly listing things lately.
~~~~~~~~~~~~~~~~~~~~~~~~~~~~~~~~~~~~~~~~~~~~~~~~~~~~~~~~~~~
The process:
I didn't have an overall design in mind when I started, I just knew I wanted to make a cane that looked like the eye of a peacock feather, so I sketched that out and went to work on it.
I wanted a shimmer to all the colors, so I mixed in mica powders on a few of the shades that weren't already metallic, then created a huge cane and took thick slices for the beads. I textured both sides of each slice to make it more feather-like, and then I baked them and glazed them in liquid polymer to really bring out the shimmer.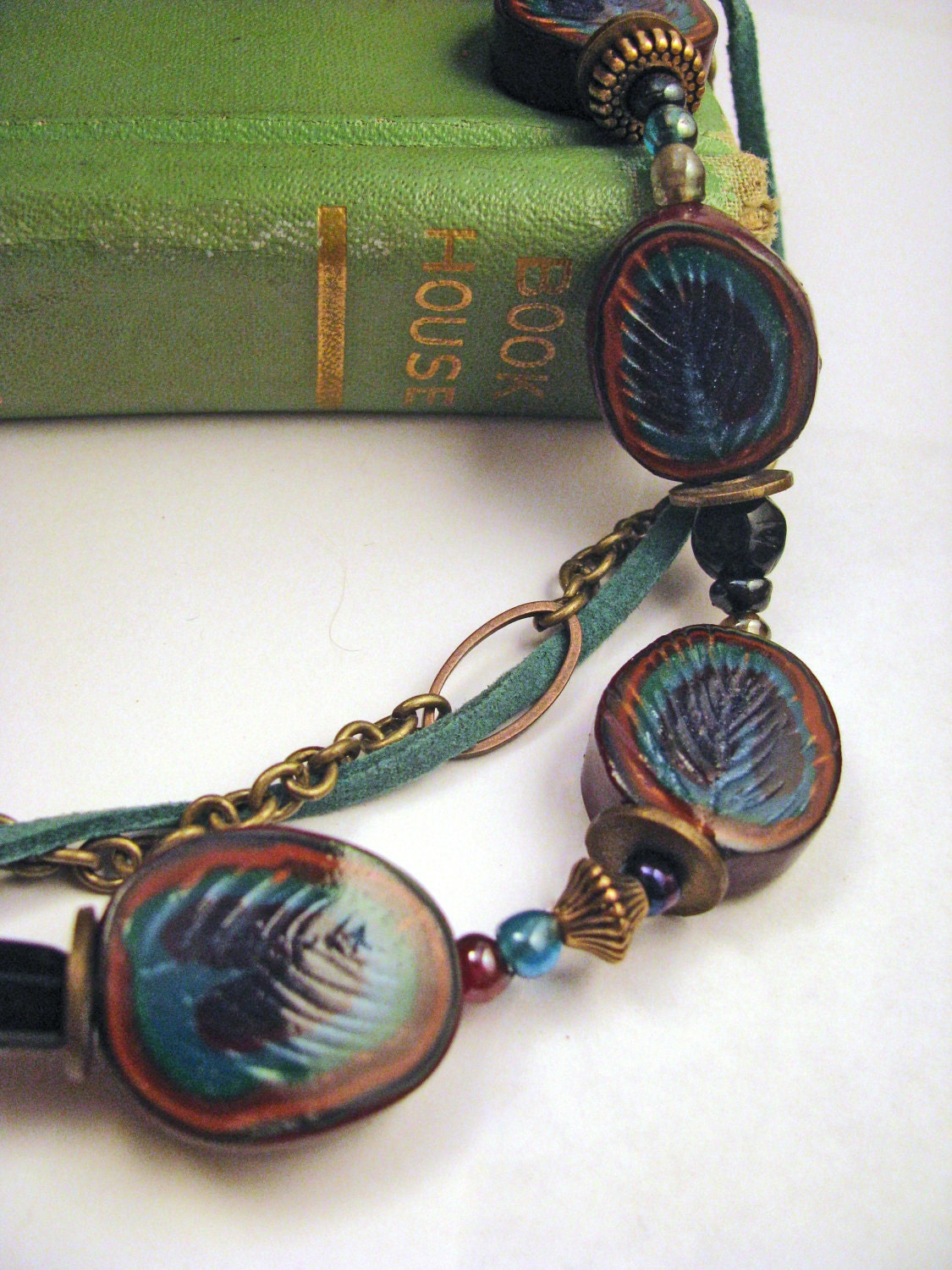 I had a ton of cane leftover, so I chopped-and-smooshed (very professional technical term) the remnants into an abstract design and made that into some long, skinny beads, some cone-shaped components, a connector pendant (which I ended up using as a clasp), and even some
matching earrings
.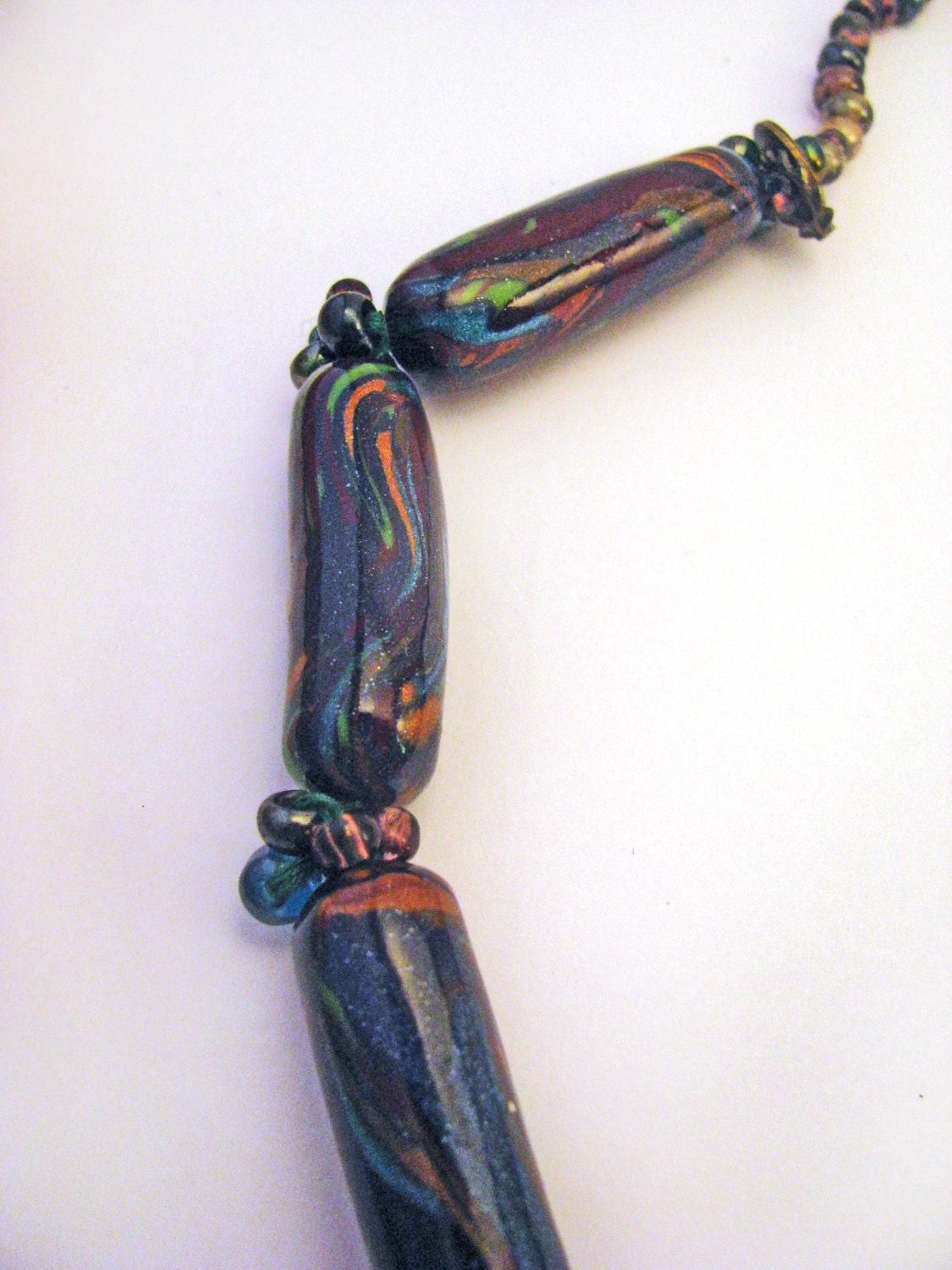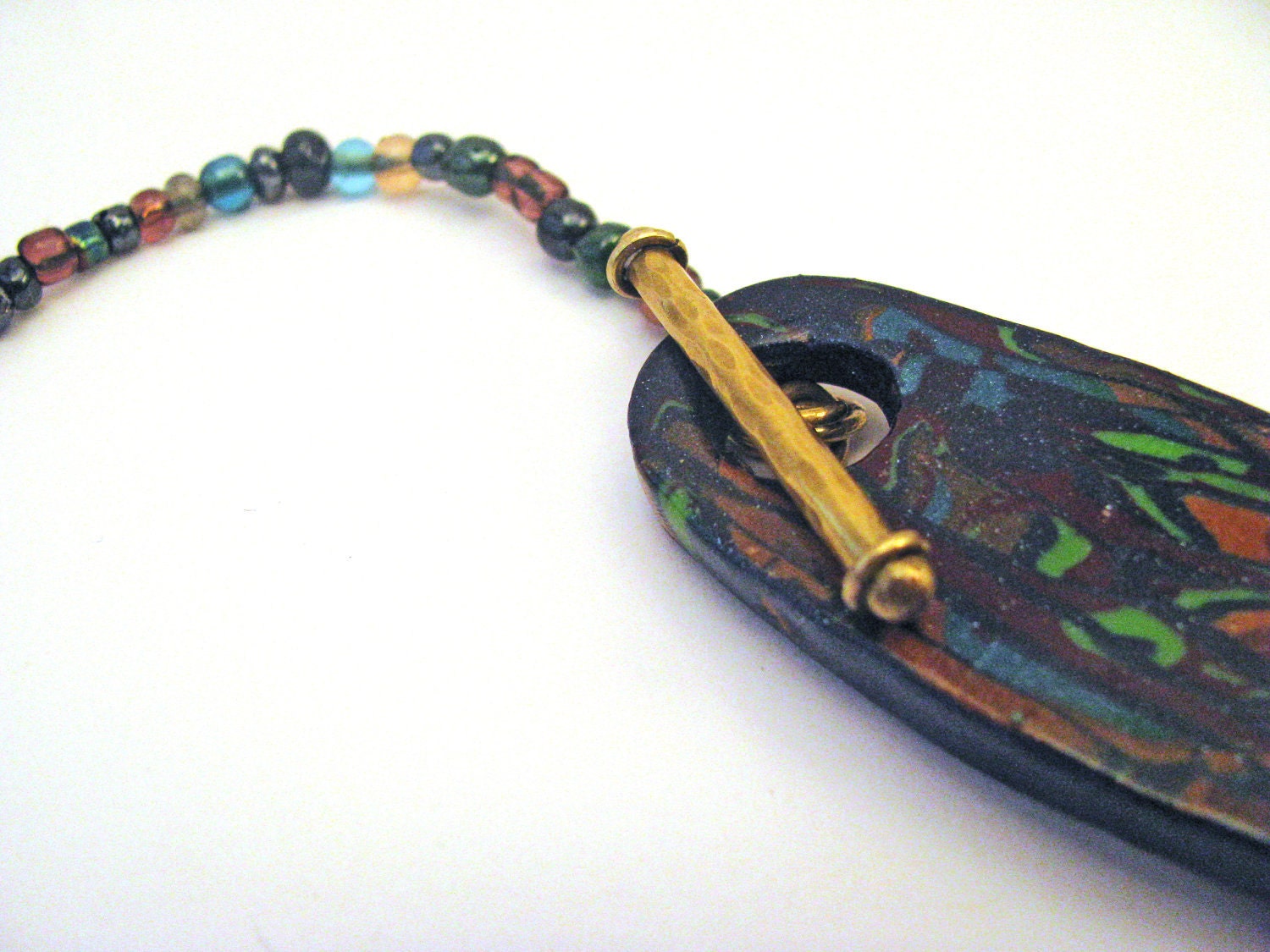 I strung this necklace 3 different times, experimenting with different layouts for all the different components. I'm used to having a distinct focal point on all my necklaces, but this one didn't come together until I threw out that idea and went with an asymmetrical design. I added multicolored iridescent glass beads,a bunch of vintage brass components, chain and cord, and viola! I love how it came out.